New Instrumental Music


We've added new music to our Instrumental station: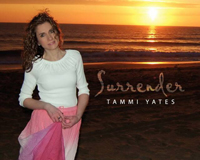 Surrender
From Tammi Yates

Surrender is a collection of songs that each have a special "Story Behind the Song". From the lullabies in the Precious Memories Medley arranged for her children, to the tribute to her sister in Finally Home---they all have a special place in Tammi's heart, and she hopes they will for you too!
Listen carefully, and you'll hear a few tracks that include sound effects, such as wind, rain, thunder, streams, and even dolphins.


Song List:


As the Deer
God is so Good
Father, I Adore You Medley
Precious Memories Medley
The Day He Wore My Crown
The Lighthouse
I Surrender All
Seek Ye First
What a Day That Will Be
Finally Home
Jesus, Name Above All Names
Amazing Grac

More Info about Tammi Yates:
http://www.youtube.com/user/tammiyates/