Acoustic Praise: New Music Highlights


We've added quite a bit of new music to our Acoustic Praise station over the last few months: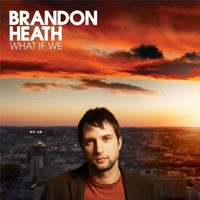 What If We
From Brandon Heath


It's a simple but powerful question. What if we? What if we take a risk? What if we choose to follow our hearts, what if we don't? What if we sit in the quiet and truly listen to God's voice, what if we continue to fill our lives with noisy clutter? What if we look at others through the eyes of Jesus? Singer songwriter Brandon Heath continues to inspire the possibilities on the follow up to his Dove nominated Song of the Year I'm Not Who I Was from debut album Don't Get Comfortable. Featuring "Give Me Your Eyes", "Love Never Fails" and 'Sunrise", Brandon's latest offering is an honest, heart-spoken journey that further solidifies his voice in our community of believers.


Song List:

1. Give Me Your Eyes
2. Wait And See
3. Trust You
4. London
5. Sunrise
6. Sore Eyes (Featuring Jars Of Clay)
7. Love Never Fails
8. Listen Up
9. Fight Another Day
10. When I'm Alone
11. No Not One


More Info about Brandon Heath:
http://wordoftruthradio.com/wotr/acoustic_praise/artist_info.php?artist=Brandon%20Heath
http://www.brandonheath.net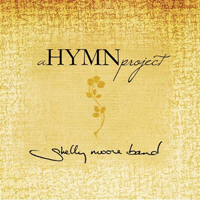 A Hymn Project
From Shelly Moore Band


Song List:


1. Come Ye Sinners
2. Jesus, What a Friend for Sinners
3. Jesus, I Come
4. Joyful, Joyful
5. Hallelujah, What a Savior
6. Jesus, I am Resting


More Info about Shelly Moore Band:
http://www.shellymoore.com/