We've added some new CDs to our Acoustic Praise station from Indelible Grace Music:


About Indelible Grace Music:

"Our hope is to help the church recover the tradition of putting old hymns to new music for each generation, and to enrich our worship with a huge view of God and His indelible grace. This site is designed to nurture this movement by offering resources and a place to interact with others about hymns and worship."


More Info about Indelible Grace Music:

http://wordoftruthradio.com/wotr/acoustic_praise/artist_info.php?artist=Indelible%20Grace%20Music
http://www.igracemusic.com/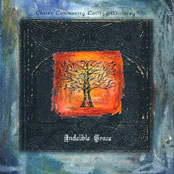 Indelible Grace
From Indelible Grace

"My name from the palms of his hands, eternity will not erase; impressed on his heart it remains, in marks of indelible grace."
August Toplady wrote these lines 250 years ago as he pondered words written by Isaiah over 2500 years earlier! (Is. 49:15-16) Truly the gospel is not a passing fad. Isaiah is drawing a contrast with the pagan worshippers who would often carve the name of their "god" into their own palms - the throbbing pain a constant reminder of their devotion!
While our God needs to reminders, the image does serve to remind us of the nature of the gospel. Pagan worship (much of it practiced in the name of Christ by the way!) is all about trying to get the "gods" to notice you, but the gospel is that God took notice of us when we were without hope, that He "pitied us while enemies," and then inflicted incalculable pain upon himself so that we would never be forsaken or forgotten!
In these hymns we have touched something solid and real, and our hearts resonate with the rich expressions of a faith that embraces both joy and sorrow.
Our hope is that the church would recover the tradition of putting old hymns to new music for each generation, and that God's people would be encouraged to worship him with words written by men and women with a huge view of God and His sovereign and "indelible grace." On behalf of the college group at Christ Community and Reformed University Fellowship at Belmont University, we hope you will be challenged and strengthened by this project!

Song List:

1. Come Ye Sinners
2. And Can It Be
3. Love Constraining to Obedience
4. I Need Thee Every Hour
5. O Love That Will Not Let Me Go
6. Arise, My Soul, Arise
7. It Thou Hast Drawn
8. Thou Lovely Source of True Delight
9. O the Deep, Deep Love of Jesus
10. Approach, My Soul, the Mercy Seat
11. I Heard the Voice of Jesus Say
12. Debtor to Mercy Alone
13. O for a Thousand Tongues to Sing
14. Church's One Foundation
15. Glorius Things of Thee Are Spoken
16. Whatever My God Ordains Is Right
17. Dear Refuge of My Weary Soul

Purchase this CD:
http://www.igracemusic.com/ig1/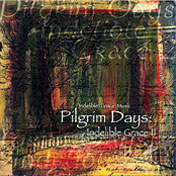 Pilgrim Days: Indelible Grace II
From Indelible Grace

Worship is always formative. It shapes us as a people of God and thus it matters what we sing. We have found that the great hymns of the church have unparalleled power to mold us in our calling to "live as strangers here in reverent fear" (1Peter 1:17)
These hymns are indelible reminders that God's people can know the transforming power of the gospel in the midst of sin and sorrow. We can find "joy in every station, something still to do or bear" if by grace we are able to heed the hymnwriters and "Think what Spirit dwells within thee, think what Father's smiles are thine, think that Jesus died to win thee, child of heaven canst thou repine?"
In an age of instant gratification, we need the help of these poets of the church to help us live and think as genuine Christians, and to embrace the vital truths captured in these hymns. It is not easy to believe that the gospel of God's grace has power to so transform our hearts that we could actually cry out "Go then earthly fame and treasure, come disaster, pain, and scorn. In Thy service pain is pleasure, with Thy favor loss is gain." It is difficult in our culture of personal peace and affluence to really believe (and enjoy) the fact that "Soon shall pass thy pilgrim days. Hope shall change to glad fruition, faith to sight and prayer to praise." But we have found singing these hymns has helped us. We pray you might find the same.
Song List:
Thy Mercy My God
Free Grace
Psalm 51:1
Sometimes A Light Surprises
How Sweet The Name Of Jesus Sounds
O Love Incomprehensible
Jesus I My Cross Have Taken
The Sands Of Time Are Sinking
Psalm 73
What Wondrous Love Is This
Poor Sinner Dejected With Fear
O Day Of Rest And Gladness
Laden With Guilt And Full Of Fears
On Jordan's Stormy Banks I Stand

Purchase this CD:
http://www.igracemusic.com/ig2/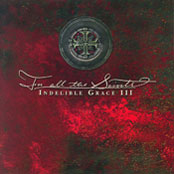 For All The Saints: Indelible Grace III
From Indelible Grace
Worship is about having our sanity restored and getting in touch with reality. The gospel is always about bringing us to our senses - as the prodigal discovered! And we have come to love these hymns because they remind us of what is real and what is true - Jesus died to justify the wicked, and that changes everything! Rather than flatter ourselves, we can embrace the reality that we come to God from "bondage, sorrow and night" and yet thrill to the fact that still He invites us to come! The gospel is the great surprise that stirs us to "love and sing and wonder" because the Lord who bought us "pitied us when enemies" and in His death at the cross "grace and justice, join and point to mercy's store." All the wrath due His people was poured out on Jesus and so "when through grace in Christ our trust is, justice smiles and asks no more!" This is the gospel that drives these hymns, that brings the kind of courage celebrated in "For All The Saints" and that brings freedom to come to Jesus even when full of "arrogant pride". We love these hymns because they help us see the kingdom of God as bigger than just our moment in time, and the church as bigger than just our friends. These hymns connect us to those who have gone before - those who've struggled just like us and who have found the gospel big enough for all their struggles! We sing these hymns in the hope that God would sink these truths deep into our hearts - and believe He is doing just that.
This is now our third collection of hymns set to new music, and this one has a mood of sober joy. I think reality is just sinking in a little more. The Christian life is not about closing our eyes and pretending Jesus turns all of our lemons into lemonade, and worship music should never be about helping us live out of touch with reality. Rather worship music should deepen our gaze of Jesus and His beauty and at the same time, open our eyes to the brokenness in ourselves and our world and compel us to take up our cross and follow Him. We have been "ransomed, healed, restored, forgiven" - and that changes everything!

Song List:
Jesus I Come (Out Of My Bondage) (Matthew Perryman Jones)
Jesus Everlasting King (Matthew Smith)
O Come And Mourn (Sandra Mccracken)
Praise My Soul The King Of Heaven (Emily Deloach)
The Love Of Christ (Derek Webb)
Lo He Comes (Matthew Smith)
Not What My Hands Have Done (Taylor)
She Must And Shall Go Free (Sandra Mccracken)
Jesus With Thy Church Abide (Andrew Osenga)
Jesus Cast A Look On Me (Matthew Perryman Jones)
Let Us Love And Sing And Wonder (Laura Taylor)
A Sinner's Cry (Katy Bowser)
O Word Of God Incarnate (Jeff Pardo)
For All The Saints (Dan Haseltine)
Purchase this CD:
http://www.igracemusic.com/ig3/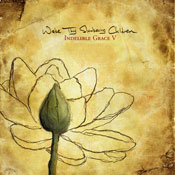 Wake Thy Slumbering Children: Indelible Grace V
From Indelible Grace
It is a joy to introduce you to this latest collection of hymns with new tunes. These hymns help us express our heart cries in words richer than our own, and open our eyes to see the beauty of a Savior who has promised the blessings we need most. What joy to know that as we cry "Wake Thy slumbering children!" we cry to the Father for His "promised blessing" to revive His church. What comfort to know that even when our hearts are bereaved and lonely, we can be reminded and encouraged: "O watch and wait with patience, and question all you will; His arms of love and mercy are 'round about thee still." What power to know that as we cry, "Come, Lord, and wipe away the curse, the sin, the stain, and make this blighted world of ours Thine own fair world again" we actually cry out to the One who died to make this dream a reality. What glory to know that, even in our dying hour, we can plead "abide with me" to the One who has promised to never leave or forsake us. We commend these hymns because we believe they have power to wake us to the reality of our great need for Jesus and open our eyes to see we have a great Jesus for our need.
Song List:
Cling to the Crucified - Jeremy Casella
O Help My Unbelief - Andrew Osenga
In the Hours - Emily Deloach
Abide with Me - M P Jones
Arise, O God and Shine - Matthew Smith
Beneath the Cross of Jesus - Derek Webb & Sandra McCracken
Give Reviving - Chelsey Scott
Hear Our Prayer (The Litany Song) - Emily Deloach
O Heart Bereaved and Lonely - Sandra McCracken
All Must Be Well - Matthew Smith
Come Then, Lord Jesus - Katy Bowser
Go to Dark Gethsemane - Sandra McCracken
Face to Face - M P Jones
Come, Said Jesus' Sacred Voice - Matthew Smith
Purchase this CD:
http://www.igracemusic.com/ig5/