Acoustic Praise: New Music Highlights


We've added quite a bit of new music to our Acoustic Praise station over the last few months: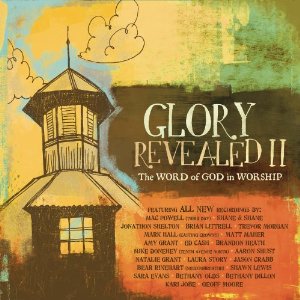 Glory Revealed II

Glory Revealed paired scripture-based lyrics with a cast of CCM all-stars, from Third Day's Mac Powell to Backstreet Boys vocalist Brian Littrell. The album was supported by a national tour, and the camaraderie established while on the road prompted the musicians to reconvene in 2008 for a second project. Recorded on a farm in rural Georgia, Glory Revealed II finds the cast strumming through another batch of worship songs, all of which quote heavily from scripture and rely on relaxed, acoustic arrangements. This is gospel music for camping trips, an album that shies away from the pop and Christian rock pedigrees of its cast and, instead, focuses on something earthy, rustic, and stripped-down. As before, Mac Powell serves as the unspoken leader of the group, and he figures prominently on three tracks. Glory Revealed II is largely a group effort, though, featuring the songwriting talents of more than ten musicians and emphasizing a communal approach to recording. For those looking to memorize scripture, this is a tuneful place to start.


Song List:

1. How Great
2. Rejoice In The Lord
3. Since The World Began
4. What We Proclaim
5. Praise The Lord
6. Wake Up The Sleeper
7. Blessed Hope
8. There Is A City
9. Cup O' Salvation
11. To You Be The Glory
12. Psalm 23


More Info about Glory Revealed II:
WOTR Artist Page
Official Site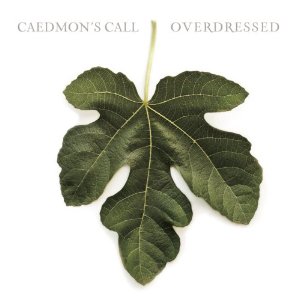 Overdressed
From Caedmon's Call
Caedmon's Call returns to what they do best with their new album titled Overdressed. The seminal folk-pop act has moved to a new label home at INO Records with this release, a revival of their acoustic guitar-driven sound. Overdressed also features the return of Derek Webb to the Caedmon's fold, adding his vocals and songwriting to the album and upcoming tour.

Song List:


1. Trouble
2. Need Your Love
3. Sacred
4. Expectations
5. There Is A Reason
6. Share In The Blame
7. Hold The Light
8. Two Weeks In Africa
9. Love Grows Love
10. All Across The Western World
11. Always Been There
12. Start Again
13. Love (Bonus Track)
14. Ten Thousand Angels (Bonus Track)


More Info about Caedmon's Call:
WOTR Artist Page
Official Site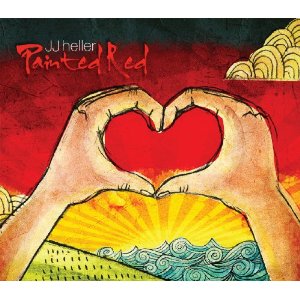 Painted Red
From JJ Heller
JJ Heller's musical career was birthed through the death of a dream to play college basketball. A disappointing basketball debut her freshman year of college led her to pick up a guitar during her sophomore year of school. That same year, JJ met her future husband, David Heller, shortly thereafter the couple began playing her songs in the San Francisco Bay Area. I grew up loving creative writing. Once I learned to play the guitar, song writing came with it, said JJ, who has been a full-time singer/songwriter since the spring of 2003. Six years and three full-length records later, JJ s acoustic-folk sound and heartfelt lyrics have netted the Nashville-based artist a loyal following. I feel called to be honest about what s going on in my life -- to talk and sing about the struggles that I face so that my listeners realize that they are not alone, explains JJ. For some reason, Christians (including myself) sometimes think, if I m following the Lord and doing the best I can, that life will be easy, and it s not. That s where grace comes in, and that s where we grow. Music and grace aren t the only things growing in the Heller household these days. This December (2009) their little girl, Lucy Love, turns one year old. JJ says the themes of hope and redemption showcased on their new album, Painted Red, largely draw from the life experience leading up to Lucy's birth. We have the choice to live in fear, or to live in the hope that God is in every moment with us, JJ says. That s one of the major themes of this season in my life. It's a theme reflected in her song Your Hands, When my world is shaking, heaven stands. When my heart is breaking, I never leave your hands.

Song List:


1. Save Me
2. All I Need
3. Not Mine Anyway
4. Back Home
5. Invisible Love
6. Only Have One
7. You Ruin Me
8. You Would Love Me Too
9. True Things
10. Keep You Safe
11. Your Hands
12. Painted Red


More Info about JJ Heller:
WOTR Artist Page
Official Site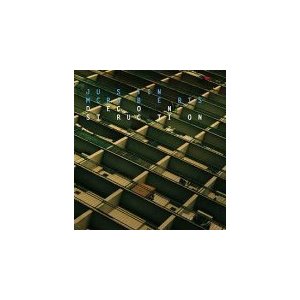 Deconstruction
From Justin McRoberts
Justin McRoberts is a highly respected singer/songwriter who, over the past 9 years, has carved out a niche for himself in the independent music scene. He is one of those rare artists who can blend artistry, honesty and humor. He has recorded 6 full-length albums, 3 EPs and maintains a full tour schedule year round. As a songwriter and communicator, Justin's support of the International Justice Mission, Compassion International and Blood Water Mission has become a central part of his heart and his mission. In his own words, "My heart has been broken for the poor and oppressed. It brings me life to plead the case of the poor, oppressed and marginalized." McRoberts' most recent release, Deconstruction (2008), is laden with the same disarming honesty the 34 year old has always been known for. Working from the criticisms of skeptic writers such as Christopher Hitchens, Richard Dawkins and Bertrand Russell, McRoberts' new collection of songs cuts to the heart of what it means to be human. The themes of justice and compassion touched on by the album are part of what McRoberts sees as a larger definition of humanity than science or even religion can offer.

Song List:


1. Done Living
2. America and the Soul
3. Hope Deferred
4. Driving By the Accident
5. Deconstruction
6. When It Don't Come Easy
7. Religion Poisons Everything
8. On the Night You Were Betrayed
9. Bullhorn Theory
10. Hope Is Where We're Starting From
11. Common Sense
12. Until There Is No Tomorrow
13. My Only Victory



More Info about Justin McRoberts:
WOTR Artist Page
Official Site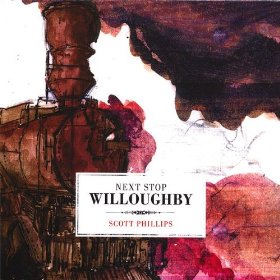 Next Stop Willoughby
From Scott Phillips
Scott Phillips is a Nashville based independent artist originally from the rolling green hills of Northwestern Pennsylvania. He is a husband and a new daddy (as of March 23rd, 2006!). In his spare time, Scott likes to hike, swim, camp, jump off tall things into water, and build things with wood. Lyrically, Scott opens the door to deeper parts of himself - beyond the fluff of much of today's popular music. "Honesty paves the way to originality," says Scott. "If we can't be honest, we cannot expect to be unique; true to ourselves." He's been an indie artist for almost 5 years now and has released 4 full-length albums - most recently a project titled "Next Stop Willoughby." He is a signed songwriter at BMG / Brentwood Benson (basically, that means he gets paid to sit around and write songs, which is what he would do even if he weren't getting paid). He likes being on stage performing his music better than just about anything.

Song List:


1. The Ghost of Jesus
2. Sun
3. A Nursery Rhyme (Fleece)
4. Gold
5. It All Comes Down
6. The Empty
7. Show Me The Way
8. Hero
9. The Ashes
10. Shallow
11. To Keep It Alive
12. Next Stop Willoughby



More Info about Scott Phillips:
WOTR Artist Page
Official Site