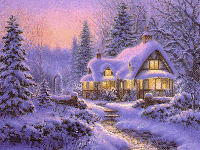 Two varieties of WOTR Christmas Stations: Instrumental and Acoustic
It's that time of year again, as the temperatures drop and the frost gathers. That means it's time for some Christmas Music! With so much worldly holiday music out there, it's a real treat to be able to provide you with the peaceful and inspiring songs that call to mind the birth of the Lord Jesus, as such music helps us to cherish the gift of the Savior. The angels sang, "Glory to God in the highest,And on earth peace, goodwill toward men!" (Luke 2:14)

Our prayer is that God will be glorified through this music and that you will be blessed as you tune in.
From all of us to all of you, have a very merry Christmas

- The WOTR Staff