---
- Creation and Nature -
---
"By the word of the Lord were the heavens made; and all the host of them by the breath of his mouth."
Psalm 33:6
"The greatness of our God is seen
In sky and sea and forest green,
And living creatures great and small
Reveal the God who made them all"
-- D. De Haan
These are some photographs that we've taken out in the Lord's beautiful nature. We hope that these pictures inspire you to spend more time outdoors getting to know the God of creation!
Click on the right arrow for more pictures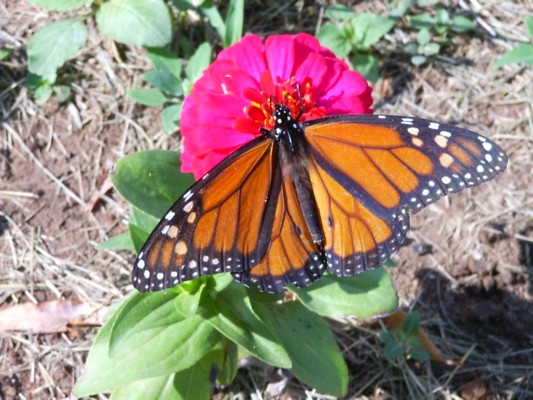 I was praying that I would get a shot of this butterfly and just as I was focusing in on this flower, he landed right on it! Praise God :)
---
Nature Photo Album in the Forum
---
Can you enjoy God's creation even if you live in the city or another
place where the outdoors aren't that attractive? Definitely!
Click one of these options for more details:
"This Is My Father's World"
by Maltbie D. Babcock
This is my Father's world
And to my listening ears
All nature sings and round me rings
The music of the spheres
This is my Father's world
I rest me in the thought
Of rocks and trees, of skies and seas
His hand the wonders wrought.

This is my Father's world
The birds their carols raise
The morning light, the lily white
Declare their Maker's praise
This is my Father's world
He shines in all that's fair
In the rustling grass I hear Him pass
He speaks to me everywhere.
Watch a Flash Video about the 7 days of creation!
Download the Screensaver!
---

© 2003 Word of Truth Radio.com